JT's Collision Repair, Inc. is truly a family owned and operated business in Carroll County MD. JT even stands for the initials of every member of the family. John is the president and specializes in painting and his mom Jean Turner is the Secretary and Treasurer of the Corporation. They have been in business since 1996 and moved to their present shop, located in the heart of Eldersburg Maryland, in 1999.
JTs Collision Repair, Inc. is located in a 3500 square foot building behind the Country Village Shopping Center on S. Carroll Park Drive. John uses the following top of the line equipment to make sure your vehicle comes out of the shop looking like it just rolled off the showroom floor:
1999 Garmat 27' Downdraft Paint Booth with Gas Fire Baked Oven with an SBS 6x9 paint mixing room and Fire Supresser
Mark IV Car-O-Liner frame machine with a pin style
Car-O-Liner measuring system
3M certified plastic repair systems and metal bonding
Snap-On/Solar MIG welding equipment & Lincoln TIG
3M buffing and detailing products
Refrigerated Air Dryer
Computerized estimating system
Axalta Autocolor Refinishing Systems
134A A/C System Repairs
Free Estimates
Lifetime Guarantee
Guaranteed Color match
Environmentally Friendly Waterborne Paint
Maryland State Inspection Station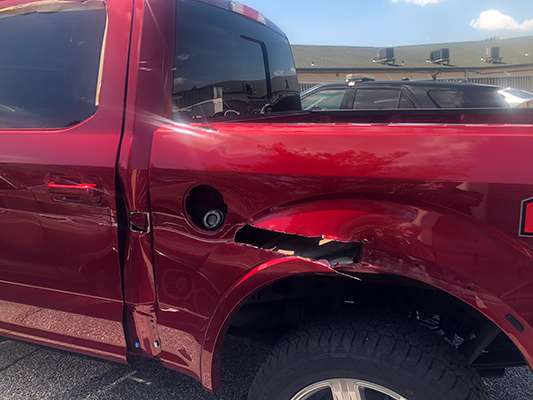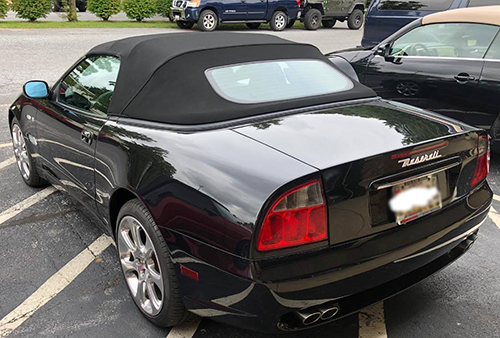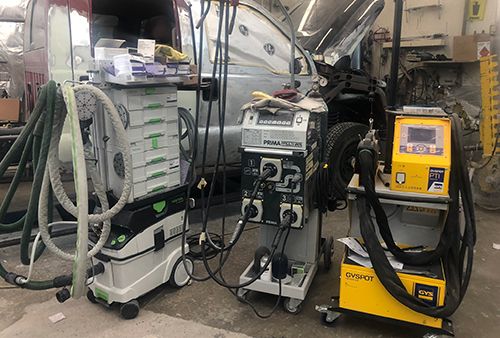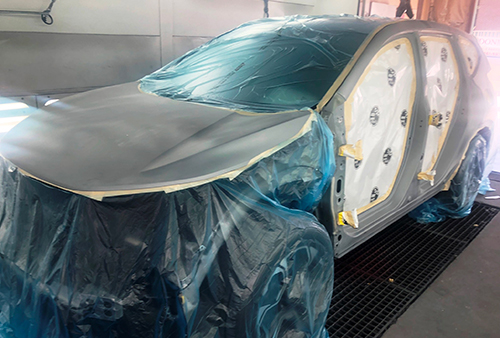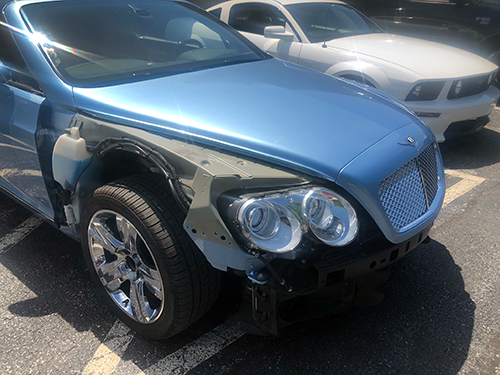 JT's specializes in body repair work and painting of luxury automobiles and racing cars including Ferrari, Porsche, Lamborghini, Maserati and Corvette and these car owners bring their cars from all over Maryland, Washington DC and Northern Virginia for the experienced work JT's can perform.
All the techs are certified by ASE and ICAR. John is certified in ICAR and is a Master ASE Collision Rep. The shop uses OEM or equivalent parts and their repairs are done to exact factory specifications. All insurance work is welcomed. JT's Collision now has towing available and can take care of getting your car to the shop. A large fenced area also insures the security of your vehicles while on our lot.
Want some custom paint or body modifications done? Bring your ideas to JT's and be amazed as they come to life on your vehicle.
JT's is a member of the
Carroll County Chamber of Commerce